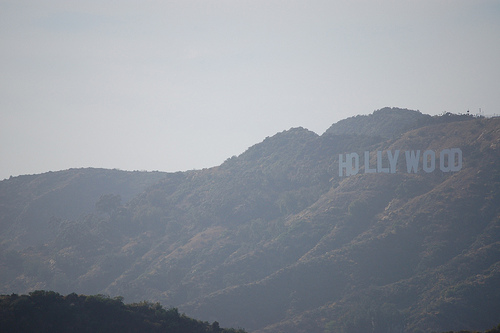 Los Angeles, CA—Yesterday, as we sped along I-15 en route to LA, signs started pointing us toward a ghost town called Calico. Naïve tourists that we are, we were startled to find people working there and asking us to pay them six dollars for admission. A town with employees, an infrastructure, a web site, and its name painted in giant letters on the side of a mountain can't rightly be described as ghostly, so we continued on our way. We wouldn't find any more "ghost towns" before making it to LA, but the city offered plenty of places that had admission fees and were upfront about their vitality, so we patronized some of them today.
We didn't really have a game plan for our day in LA, but luckily our personal tour guide, the amazing Lauren Isaacson, is a master of improvisation. Here are some of the places she was kind enough to show us:
Lauren did all the driving today, which was a godsend, because it allowed us to a) not worry about finding our way around the city, b) get a good look at the areas of the city we passed through, and c) remain sane in the traffic of a city where everyone drives. Lauren was the hero of the day, and the main reason it was a really fun one.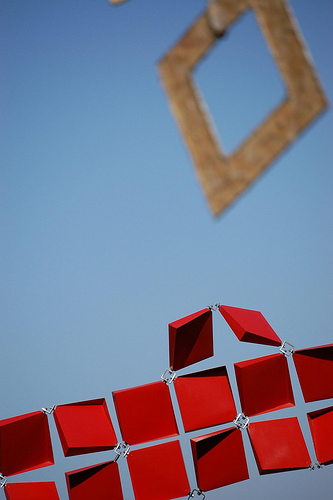 After she took her leave of us, we turned off our good behavior and did some wicked, wicked jaywalking, which nobody ever seems to do around here, regardless of whether or not there is a moving car in sight. Karma repaid us with a parking ticket, reminding us that those three hours of the week that parking is forbidden on that block for street cleaning were, in fact, today. Los Angeles, I swear we east coasters can read. We just don't interpret.
This was the second of three cities on our route that was already oddly familiar thanks to Grand Theft Auto: San Andreas. We've been able to resist stealing cars and murdering cops and prostitutes so far, but something's bound to give eventually, so stay tuned.