Robtober 2020
The pandemic. The unrest. The fires. The floods. They were only the beginning.
Every October, I put together a big schedule of horror films to watch, focusing mostly on ones I haven't seen before. It's usually a mix of home viewings and public theatrical screenings, and the schedule is published both for posterity and for the sake of anyone who might like to join me. This year, sadly, the pandemic will keep me out of theaters, and guests won't be able to join me for home viewings. But the show must go on!
I typically aim for a wide variety of films, with as many countries, subgenres, and time periods represented as possible. However, this year's focus is narrower. First, to celebrate the growing support for the Black Lives Matter movement, I've gathered a bunch of films showcasing Black perspectives, which have traditionally been underrepresented, stereotyped, and/or tokenized in horror. Second, some picks from one of the genre's most pivotal decades, by way of Criterion Channel's '70s Horror collection. And third, a peek into the last 10 years or so of the overlooked world of short-form fright flicks. Some other odds and ends are also scattered throughout, including a couple of double features of classics and their recent remakes.
I haven't seen any of these films before, so don't take them as recommendations per se, but none of them were included frivolously. If you decide to watch any, I hope you enjoy. Have a horrific month!
Robt
11

Sun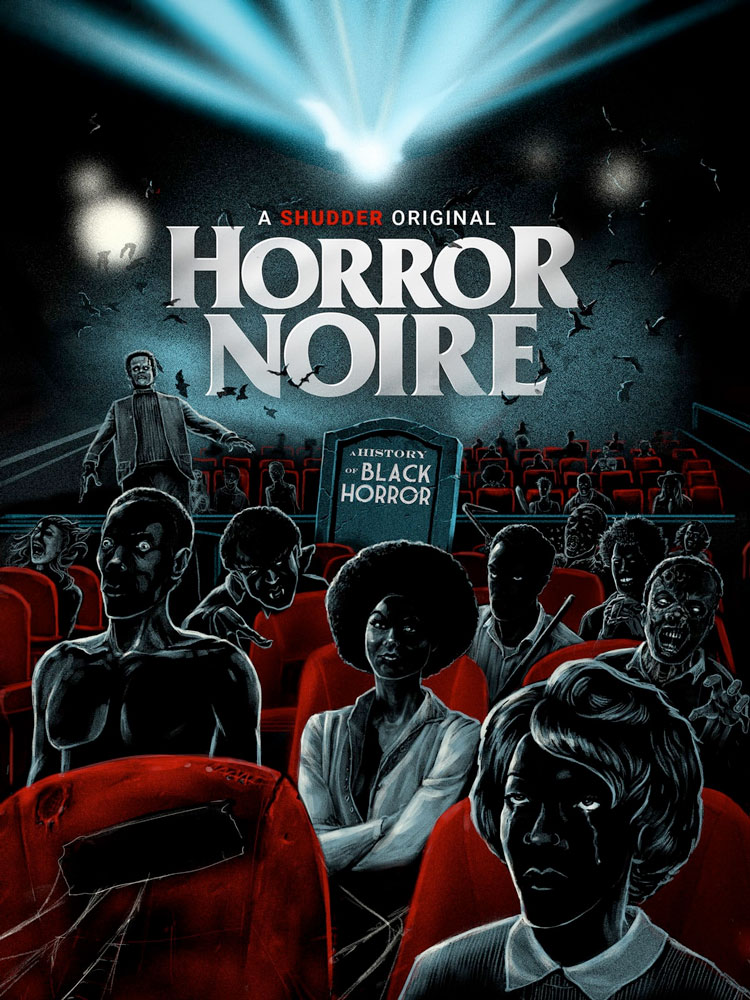 Horror Noire
A look at the history of Black horror films and the role of African Americans in the film genre from the very beginning.
Robt
12

Mon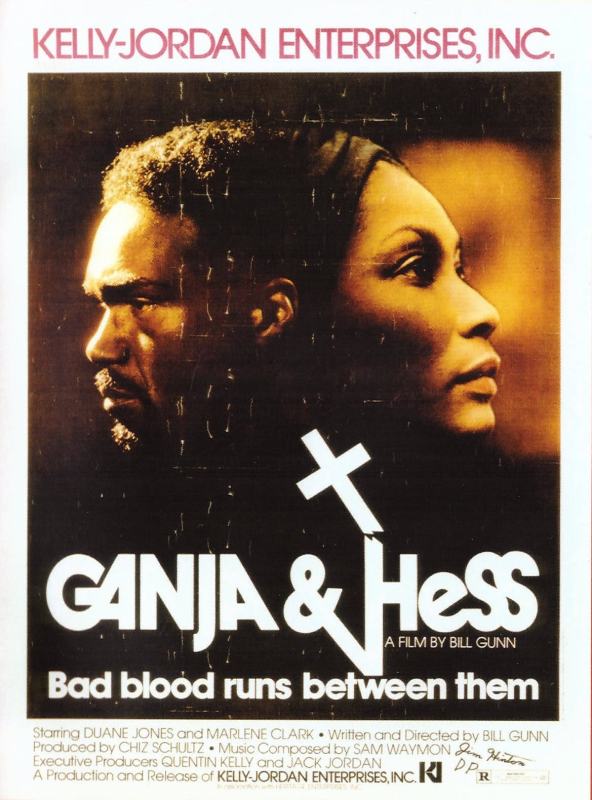 Ganja & Hess
After being stabbed with an ancient cursed dagger, an anthropologist finds himself with an insatiable desire for blood.
Robt
13

Tue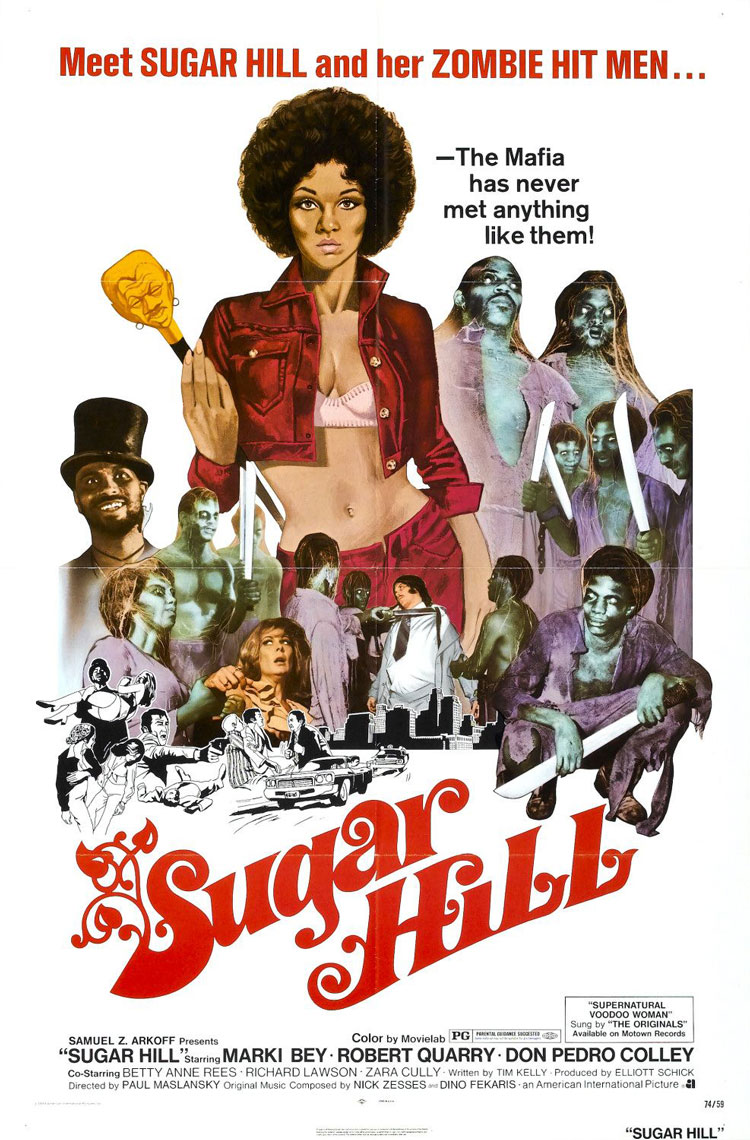 Sugar Hill
When her boyfriend is murdered by gangsters, Sugar Hill decides not to get mad, but BAD! The bad guys who think they got away clean are about to find out that they're DEAD wrong.
Robt
14

Wed
It's Alive
The Davises expect a baby, which turns out to be a monster with a nasty habit of killing when it's scared. And it's easily scared.
Robt
15

Thu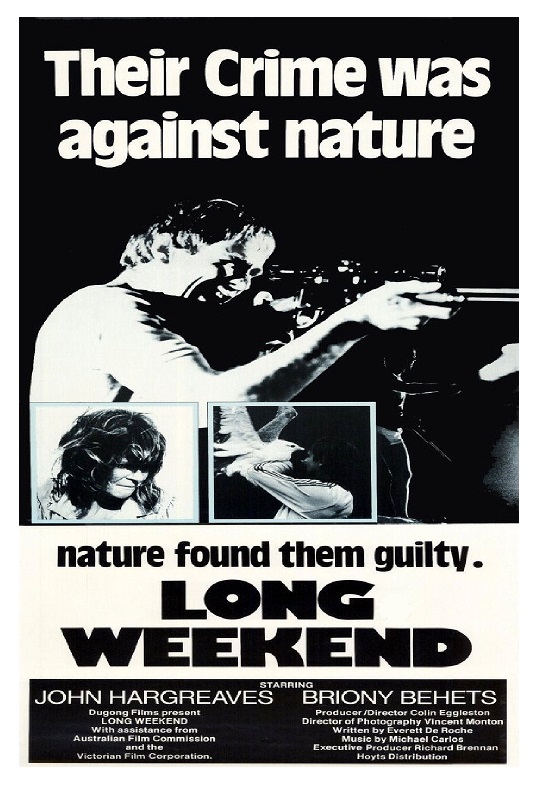 Long Weekend
When a suburban couple go camping for the weekend at a remote beach, they discover that nature isn't in an accommodating mood.
Robt
16

Fri
Double Feature: The Invisible Man
Maybe this invisibility thing isn't such a good idea
The Invisible Man (1933)

A scientist finds a way of becoming invisible, but in doing so, he becomes murderously insane.

The Invisible Man (2020)

When Cecilia's abusive ex takes his own life and leaves her his fortune, she suspects his death was a hoax. As a series of coincidences turn lethal, Cecilia works to prove that she is being hunted by someone nobody can see.
Robt
17

Sat
Double Feature: New York City Grime
Two icky artifacts from the city that never sweeps
Street Trash

A liquor store owner sells alcoholic beverages to homeless people, unaware of what the bottles actually contain: toxic brew.

The Driller Killer

An artist slowly goes insane while struggling to pay his bills, work on his paintings, and care for his two roommates, which leads him taking to the streets of New York after dark and randomly killing derelicts with a power drill.
Robt
18

Sun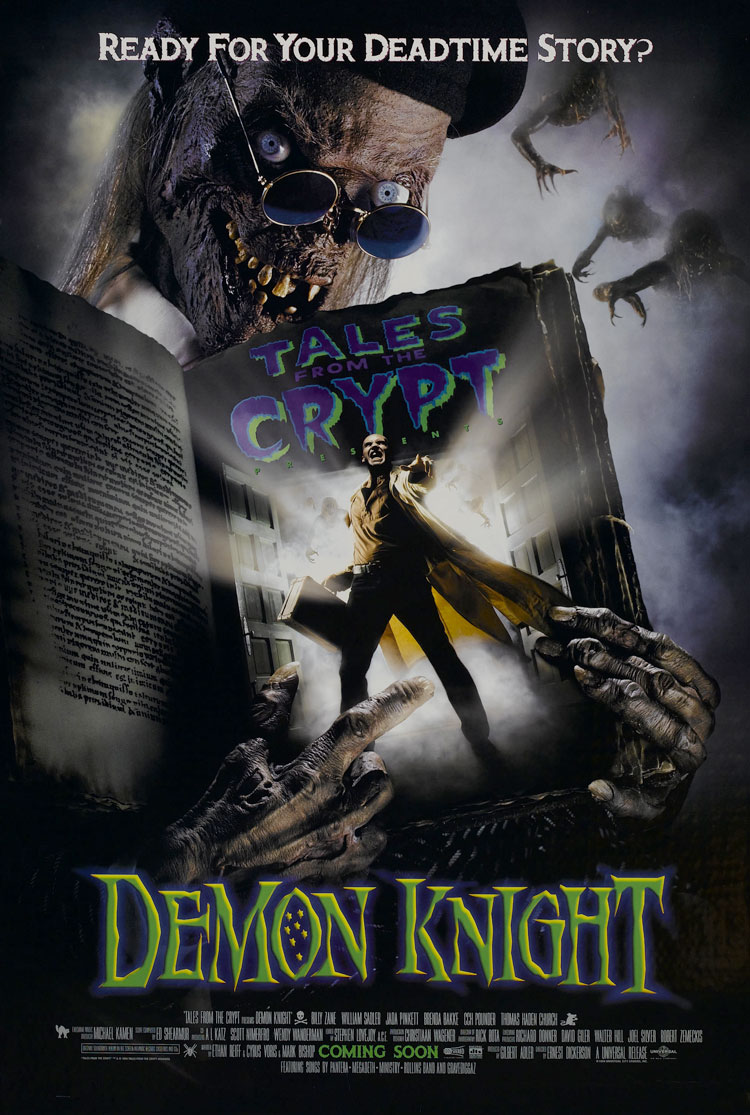 Tales from the Crypt: Demon Knight
A man on the run is hunted by a demon known as the Collector.
Robt
19

Mon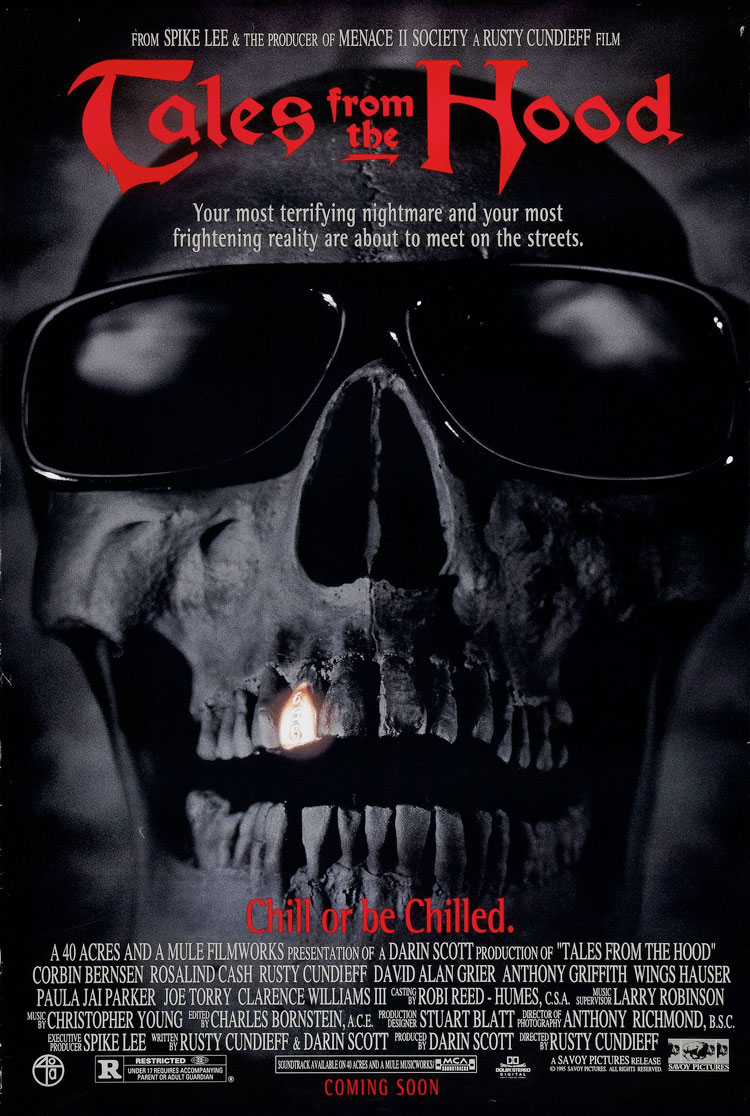 Tales from the Hood
A funeral director tells four strange tales of horror with an African American focus to three drug dealers he traps in his place of business.
Robt
21

Wed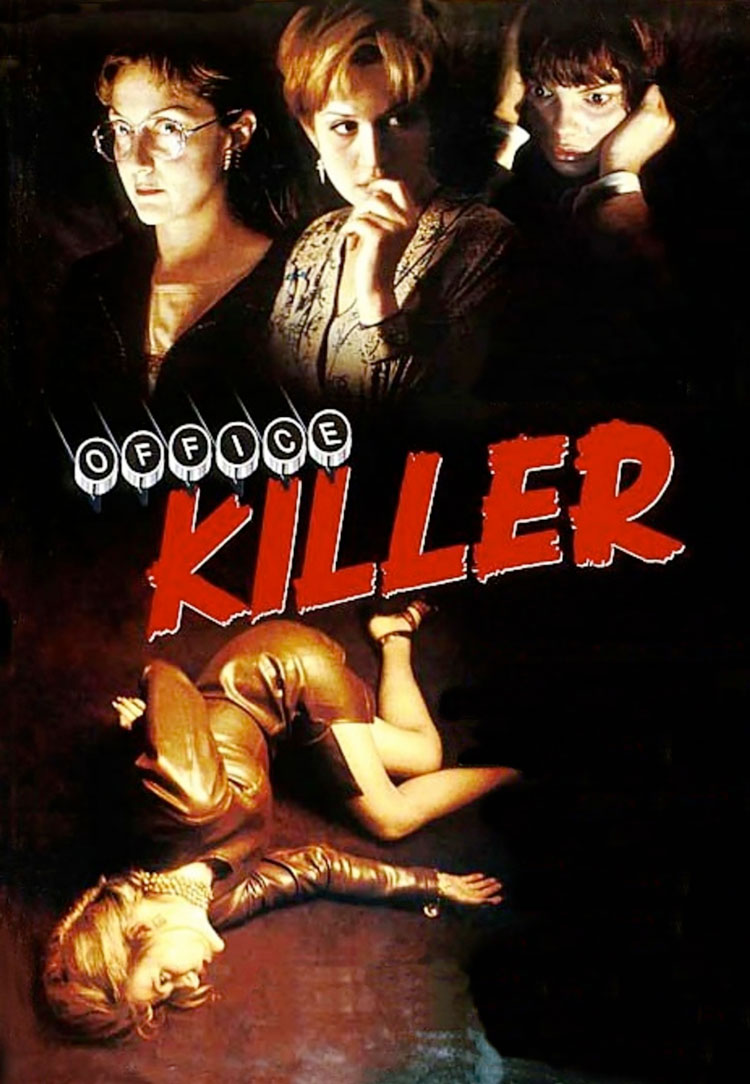 Office Killer
A mousy office worker accidentally kills one of her coworkers, then proceeds to bump off a few others.
Robt
22

Thu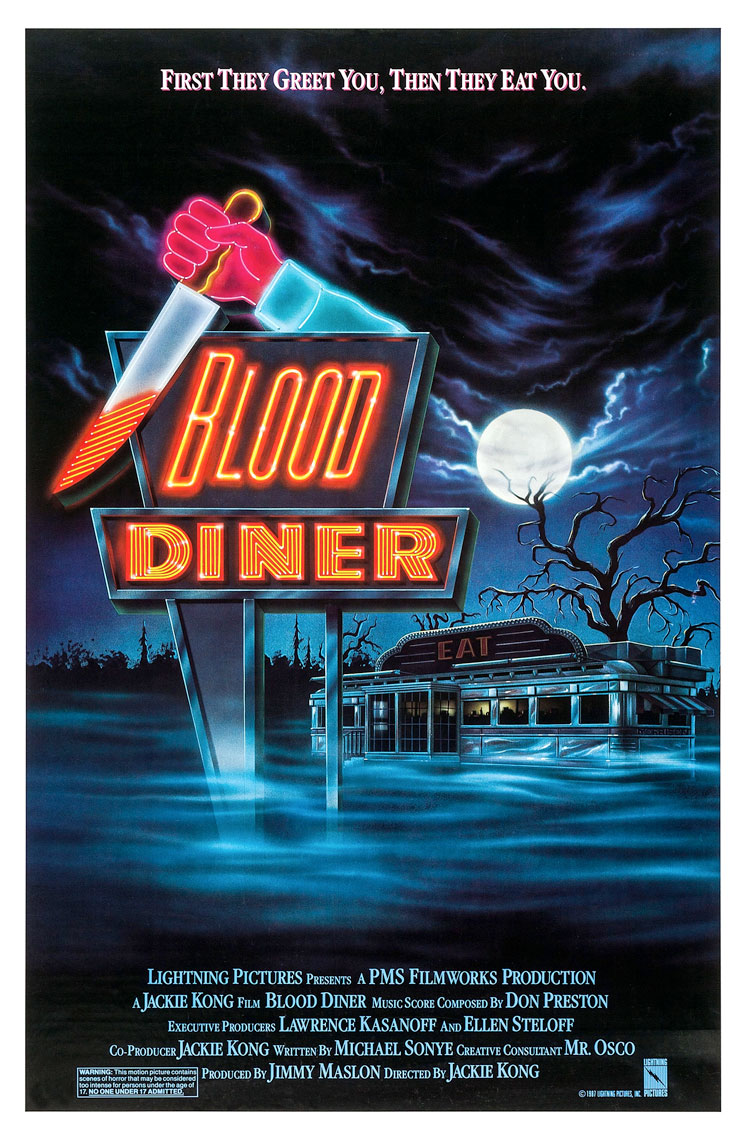 Blood Diner
Two cannibalistic brothers kill various young women to use their flesh in their new special dish at their rundown restaurant, while seeking blood sacrifices to awaken a dormant Egyptian goddess.
Robt
23

Fri
Double Feature: The Witches
The Roald Dahl kind, not the Wiccan kind
The Witches (1990)

A young boy stumbles onto a witch convention and must stop them, even after he has been turned into a mouse.

The Witches (2020)

Based on Roald Dahl's 1983 classic book 'The Witches', the story tells the scary, funny and imaginative tale of a seven year old boy who has a run in with some real life witches!
Robt
24

Sat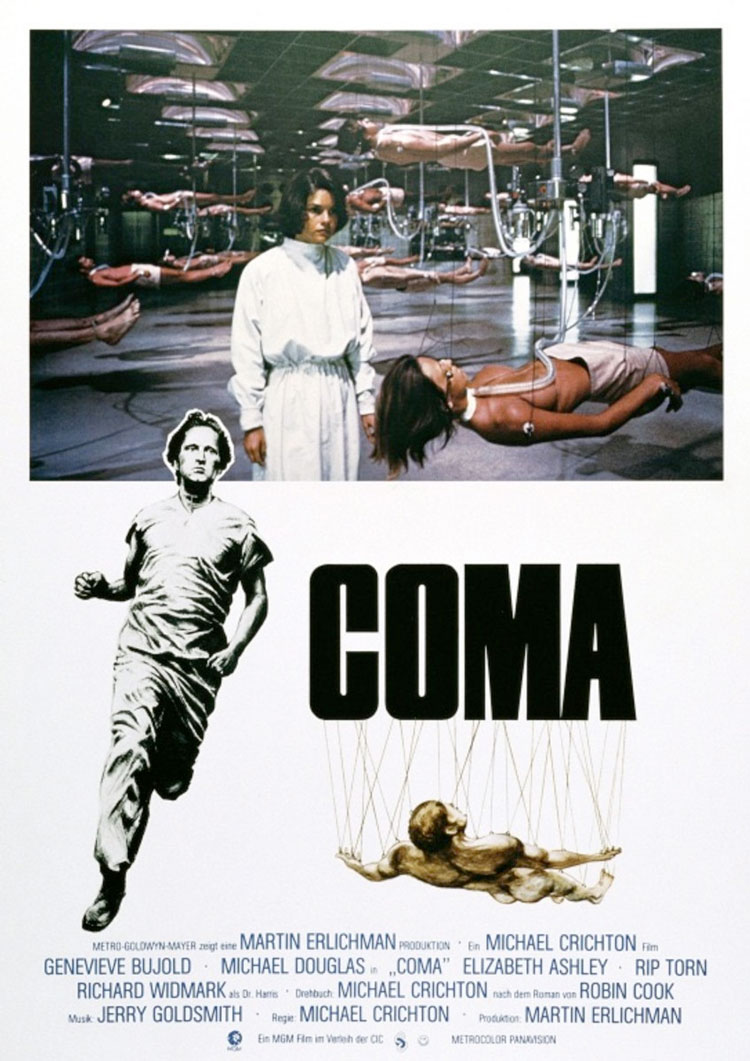 Coma
When a young doctor notices an unnatural amount of comas occurring in her hospital she uncovers a horrible conspiracy.
Robt
25

Sun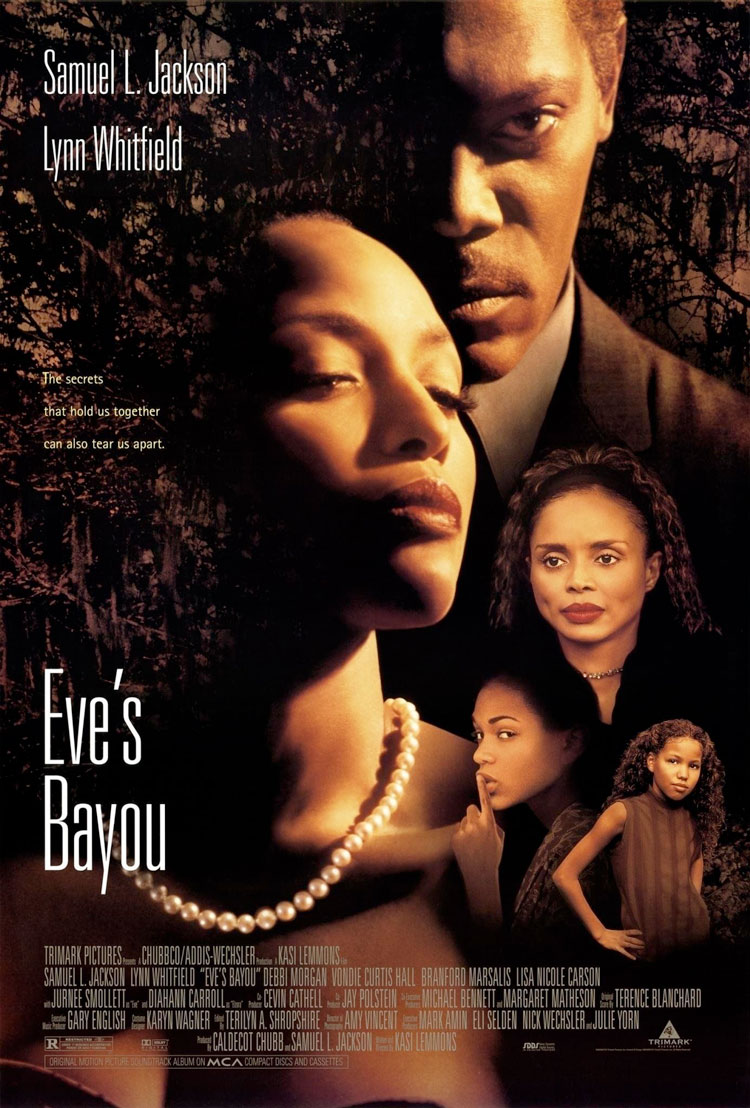 Eve's Bayou
What did little Eve see—and how will it haunt her? Husband, father and womanizer Louis Batiste is the head of an affluent family, but it's the women who rule this gothic world of secrets, lies and mystic forces.
Robt
26

Mon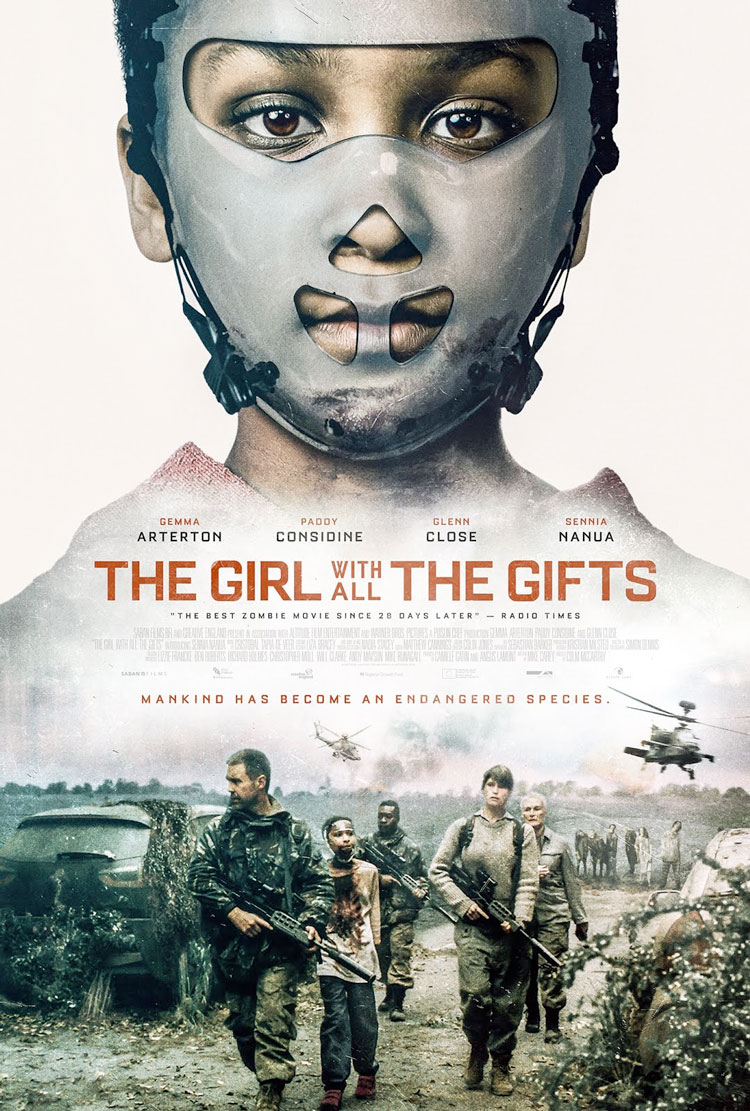 The Girl with All the Gifts
A scientist and a teacher living in a dystopian future embark on a journey of survival with a special young girl named Melanie.
Robt
27

Tue
Atlantics
In a popular suburb of Dakar, workers on the construction site of a futuristic tower, without pay for months, decide to leave the country by the ocean for a better future.
Robt
28

Wed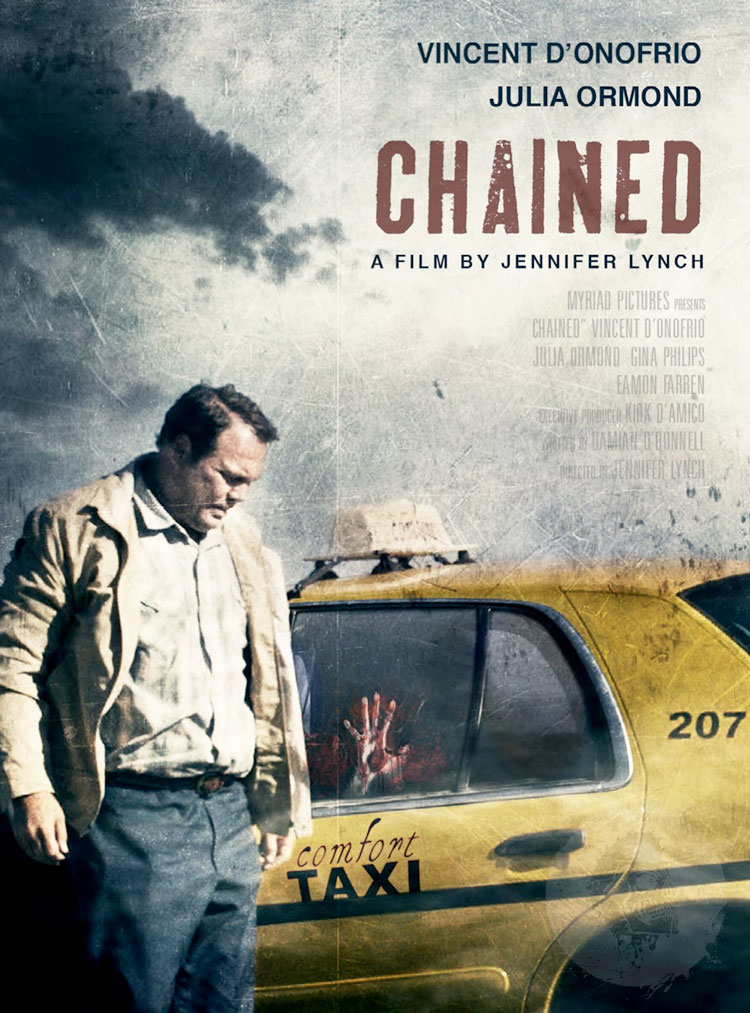 Chained
Bob is a cab-driving serial killer who stalks his prey on the city streets alongside his reluctant protégé Tim, who must make a life or death choice between following in Bob's footsteps or breaking free from his captor.
Robt
29

Thu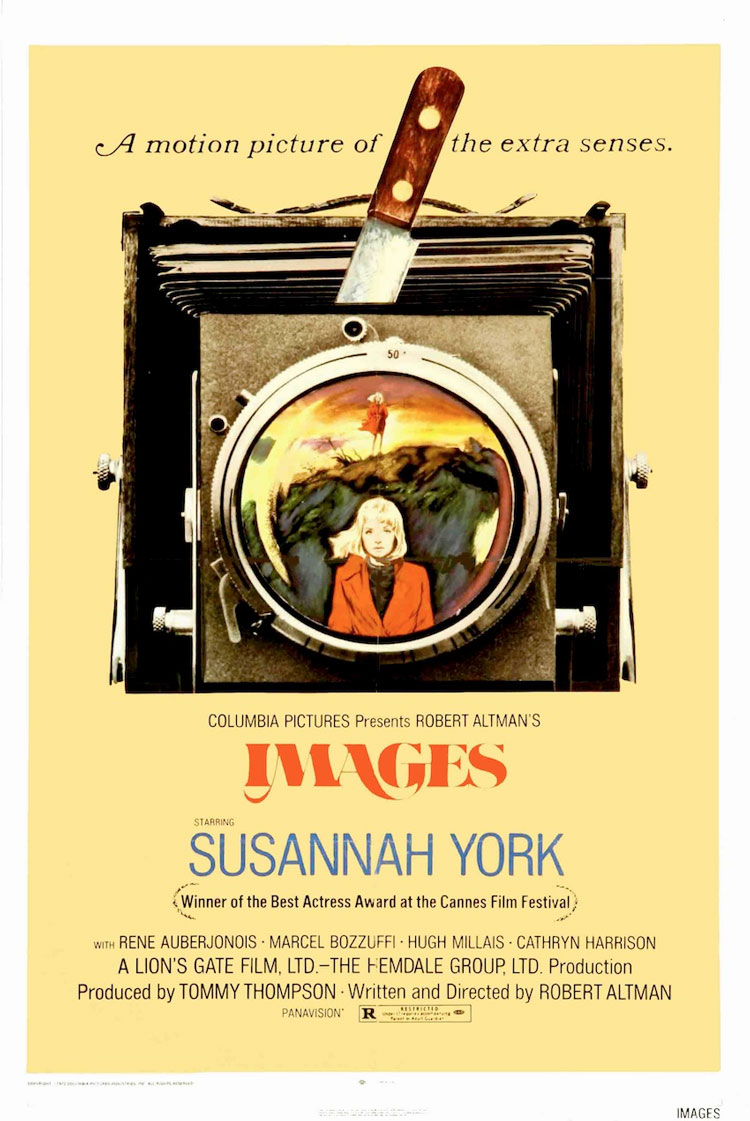 Images
A schizophrenic housewife, engulfed by terrorizing apparitions, kills off each, not knowing if these demons are merely figments of her hallucinatory imagination or part of reality.
Robt
30

Fri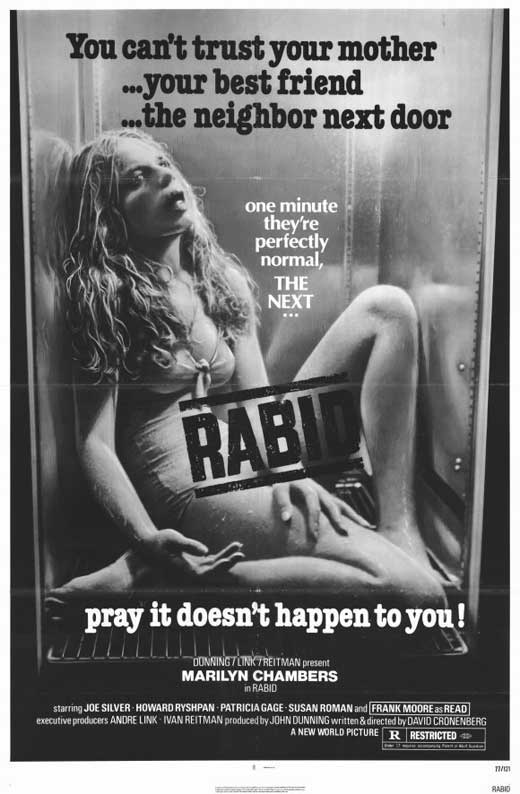 Rabid
A young woman develops a taste for human blood after experimental plastic surgery, and her victims turn into blood-thirsty zombies, leading into a city-wide epidemic.
Robt
31

Sat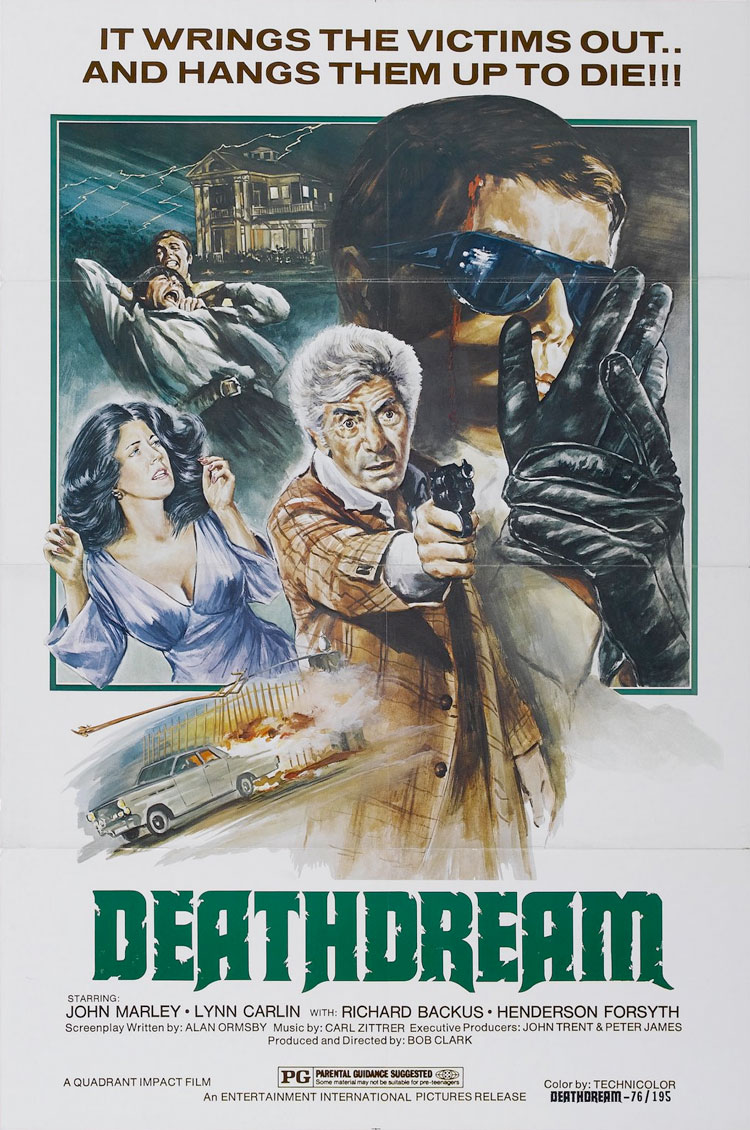 Deathdream
A young soldier killed in Vietnam inexplicably shows up to his family home one night.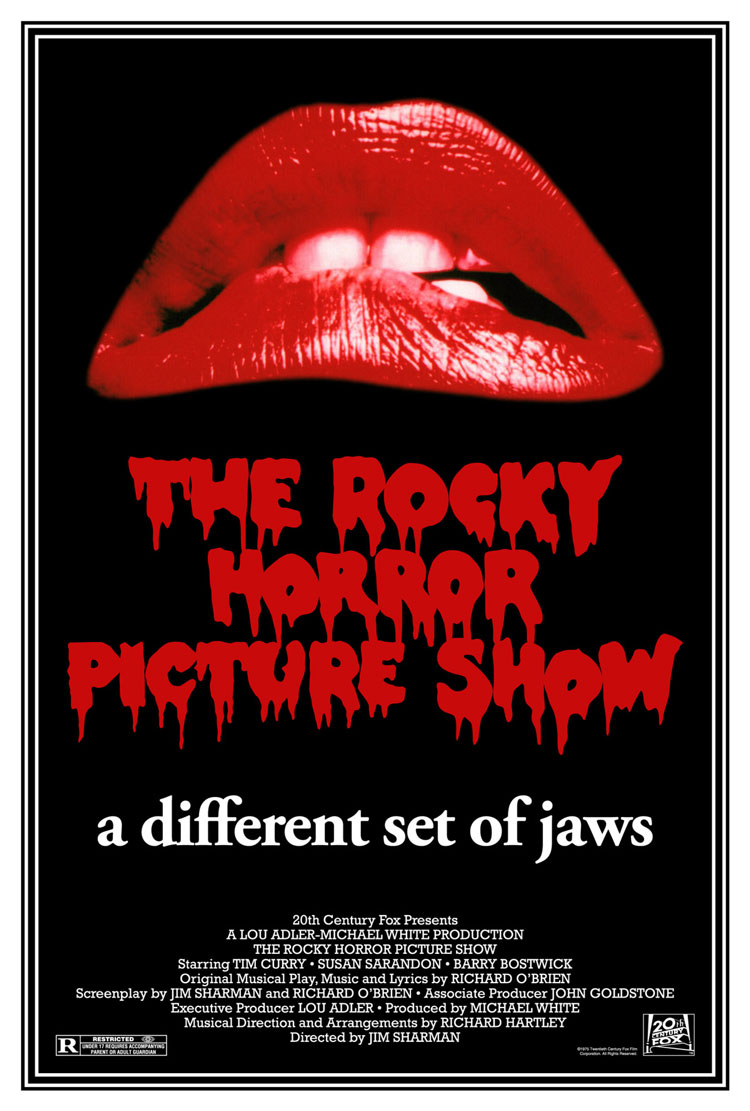 The Rocky Horror Picture Show
A newly-engaged couple have a breakdown in an isolated area and must seek shelter at the bizarre residence of Dr. Frank-n-Furter.