Every October, I put together a big schedule of horror films, most of which I haven't seen before. Films and dates (all subject to change) are listed for any friends who want to join me, and ticket links are included for public screenings.
This year, I've set aside a weekend to plow through the entire Nightmare on Elm Street series (I've only ever seen the first three). I'm also finally finishing off (the current version of) TimeOut's 100 Best Horror Films and chipping away at some blinds spots I discovered via a bit of data mining after last year's Robtober. And of course I'll be taking advantage of some of the many theatrical screenings around NYC, a full roundup of which can be found beneath the schedule. Hope you have a horrific month!
Friday, October 04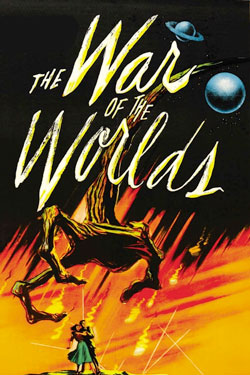 The War of the Worlds
A small town in California is attacked by Martians, beginning a worldwide invasion.
Monday, October 07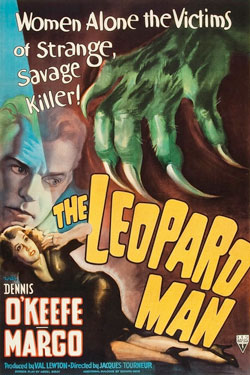 The Leopard Man
A seemingly tame leopard used for a publicity stunt escapes and kills a young girl, spreading panic throughout a sleepy New Mexico town.
Tuesday, October 08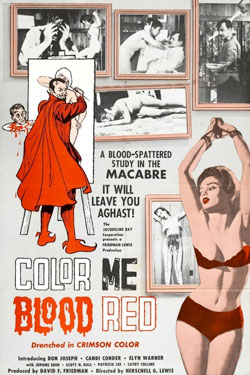 Color Me Blood Red
A crackpot artist kills various people to use their blood as his new crimson red color for his paintings.
Wednesday, October 09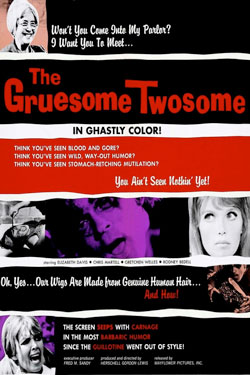 The Gruesome Twosome
A demented, elderly woman has her deranged son kill and scalp various young women to use their hair for her wig shop while a persistent coed tries to link various killings on a local Florida college campus to them.
Saturday, October 12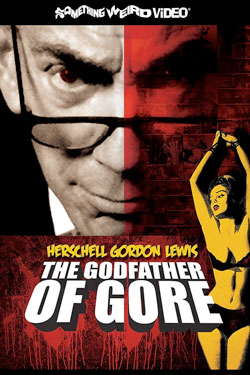 Herschell Gordon Lewis: The Godfather of Gore
Gory, Gory, Hallelujah! Take an outrageous ride through the wild world of exploitation films with this often-hilarious documentary.
Sunday, October 13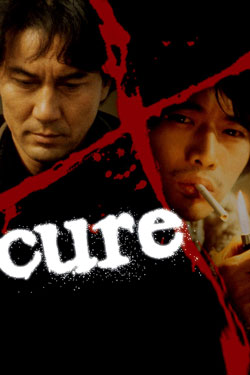 Cure
A frustrated detective deals with the case of several gruesome murders committed by people who have no recollection of what they've done.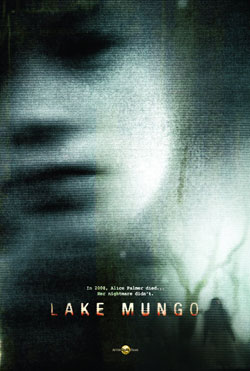 Lake Mungo
After 16-year-old Alice Palmer drowns in a local dam, her family experiences a series of strange, inexplicable events centred in and around their home. Unsettled, the Palmers seek the help of psychic and parapsychologist, who discovers that Alice led a secret, double life. At Lake Mungo, Alice's secret past emerges.
Wednesday, October 16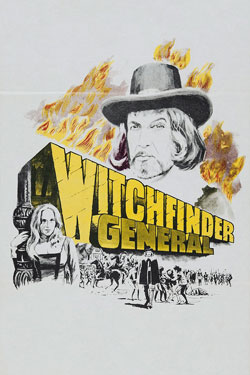 Witchfinder General
A young soldier seeks to put an end to the evils caused by a vicious witch-hunter when the latter terrorizes his fiancée and kills her uncle.
Friday, October 18
Nightmare on Elm Street Double Feature
A Nightmare on Elm Street

The monstrous spirit of a slain child murderer seeks revenge by invading the dreams of teenagers whose parents were responsible for his untimely death.

A Nightmare on Elm Street 2: Freddy's Revenge

A teenage boy is haunted in his dreams by deceased child murderer Freddy Krueger, who is out to possess him in order to continue his reign of terror in the real world.
Saturday, October 19
Nightmare on Elm Street Quadruple Feature
A Nightmare on Elm Street 3: Dream Warriors

A psychiatrist familiar with knife-wielding dream demon Freddy Krueger helps teens at a mental hospital battle the killer who is invading their dreams.

A Nightmare on Elm Street 4: The Dream Master

Freddy Krueger returns once again to terrorize the dreams of the remaining Dream Warriors, as well as those of a young woman who may be able to defeat him for good.

A Nightmare on Elm Street 5: The Dream Child

The pregnant Alice finds Freddy Krueger striking through the sleeping mind of her unborn child, hoping to be reborn into the real world.

Freddy's Dead: The Final Nightmare

Dream-haunting Freddy Krueger returns once again to prowl the nightmares of Springwood's last surviving teenager, and of a woman whose personal connection to Krueger may mean his doom.
Sunday, October 20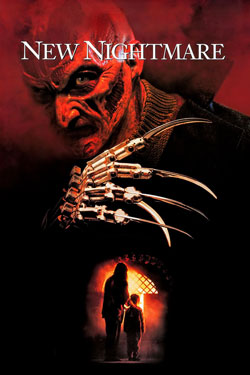 New Nightmare
A demonic force has chosen Freddy Krueger as its portal to the real world. Can Heather Langenkamp play the part of Nancy one last time and trap the evil trying to enter our world?
Monday, October 21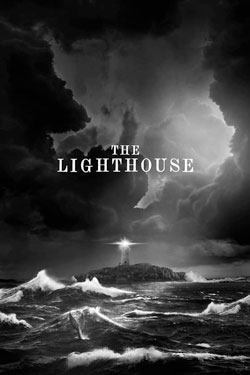 The Lighthouse
The hypnotic and hallucinatory tale of two lighthouse keepers on a remote and mysterious New England island in the 1890s.
Wednesday, October 23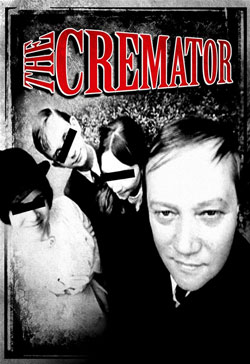 The Cremator
Set in World War II, a demented cremator believes cremation relieves earthly suffering and sets out to save the world.
Friday, October 25
Robtober at Design Town
Young Frankenstein

An American grandson of the infamous scientist, struggling to prove that his grandfather was not as insane as people believe, is invited to Transylvania, where he discovers the process that reanimates a dead body.
Saturday, October 26
Dismember the Alamo
"This Alamo Drafthouse tradition is a four-film mystery horror movie marathon that delivers 1001% fun directly to your degenerate soul. Just like a blood pact with Satan… but better. The night's lineup will remain a secret until just before showtime, with a mix of digital restorations and rarely screened 35mm prints, guaranteeing maximum tricks 'n' treats."
Centipede Horror

A crazed evil wizard uses his powers to take revenge on beautiful women by making them vomit up live centipedes, which then proceed to eat their victims.

Cube

6 complete strangers of widely varying personality characteristics are involuntarily placed in an endless maze containing deadly traps.

Slumber Party Massacre II

Courtney Bates, the younger sister of Valerie, and her friends go to their condo for a weekend getaway, but Courtney can't get rid of the haunting feeling that a supernatural rockabilly driller killer is coming to murder them all.

Bones

Over 20 years after his death by a gunshot, Jimmy Bones comes back as a ghost to wreak revenge on those who killed him and to clean up his neighborhood.
Sunday, October 27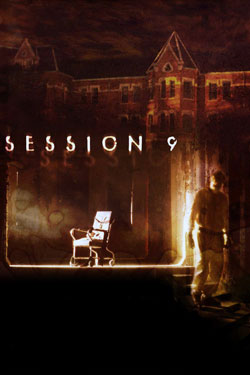 Session 9
Tensions rise within an asbestos cleaning crew as they work in an abandoned mental hospital with a horrific past that seems to be coming back.
Thursday, October 31
Val Lewton Double Feature
The Seventh Victim

A woman in search of her missing sister uncovers a Satanic cult in New York's Greenwich Village, and finds that they may have something to do with her sibling's random disappearance.

I Walked With a Zombie

A nurse is hired to care for the wife of a sugar plantation owner, who has been acting strangely, on a Caribbean island.
More Horror Happenings in NYC
From trashy genre flicks to oblique arthouse gems to spooky family fun, New York's cinemas have something for everyone this month.